Save energy with an Electric Combi Boiler from
Palm Yorkshire

Having a good boiler makes a huge difference in a household, especially in the UK when the winters are cold! When it comes to choosing the right type of boiler, an Electric Combi Boiler is an efficient way to heat up your home and provide hot water.


What are the benefits?
Read below to see all the advantages this type of boiler can bring to your home.
Efficient

Electric Combi Boilers are 99.9% efficient

They modulate, which means the boiler can run on as little as 2kW
You can spend on average 30p per hour for your heating and hot water
Gas boilers use electricity to drive the fan for CO elimination. This consumption of energy is eliminated
Safety

Does not produce CO or condensate
CO Detectors are not required
They have an inbuilt function where domestic hot water is heated up to 65 degrees celcius to eliminate Legionella bacteria in order to meet the new Legionella Laws for Landlords and Letting Agents
Protected by an inbuilt RCD
Economic

Gas meter standing charges are eliminated
No yearly servicing charges
Can be intergrated with Solar PV Panels
No gas valve, air pressure switch, PCB's, electrodes or burners which saves money
Fewer and more affordable parts
Practicality

No flue is needed meaning installation is not limited to an outside wall or the need for hiring scaffold to install flues at a high level
Can be fitted in any room as they are completely silent
Easy fault finding
No gas pipe so makes for easier installation
Electric Combi Boilers require less space when compared to some gas boilers
I'm interested, what do I need to do now?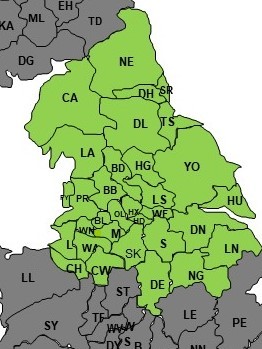 Do you live in one of the green areas to the left?
If so, great news! We cover your area for Electric Combi Boilers
All you need to do is fill in our contact form by clicking the link below and we'll call you back to arrange a convenient appointment